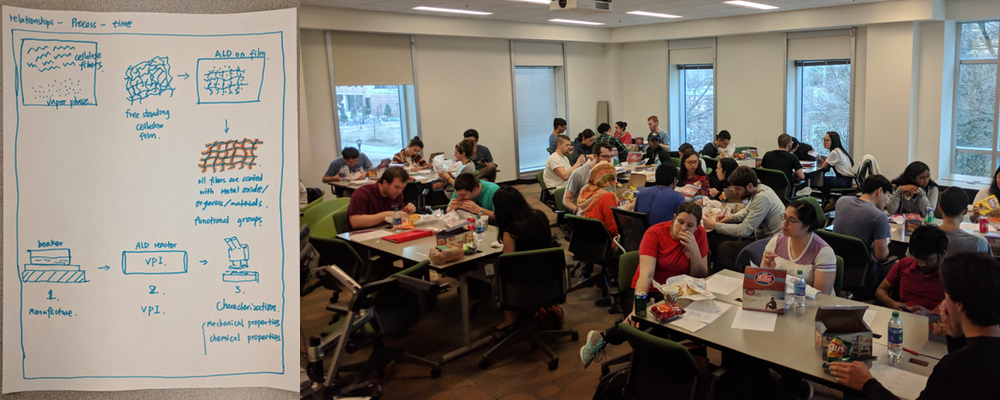 Wednesday, February 21, 2018
We partnered with the CommLab to put on a workshop focused developing research communications skills through images. While honing your techniques, you will also spend time networking with peers and enjoying delicious food.
In this workshop, we learned visualization techniques to help communicate research in a way that captures the audience's attention. By using the drawing process, you practice describing your research clearly and succinctly. This session was modeled after workshops that researcher and cartoonist Lynda Barry has been running with researchers at UW-Madison--from professors in biology to undergraduates in education and graduate students in engineering.
By making and explaining drawings about their research, participants will improve their ability to discuss their work with various audiences. This event was very successful and we look forward to hosting it again in the future!